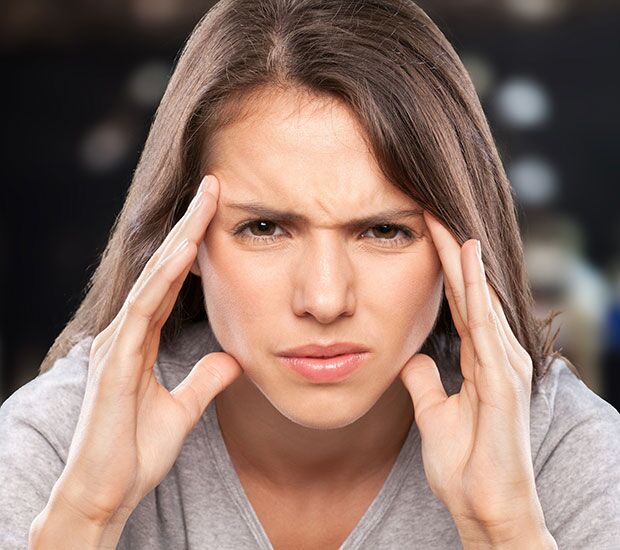 Botox® / TMJ Treatment
Pleasanton, CA
Botox® is commonly used in cosmetic surgery, however, more recently, TMJ specialists have been exploring its use for treating disorders and dysfunctions related to the temporomandibular joint. There are a number of treatment options for addressing TMJ, including at-home remedies, as well as more extensive procedures such as surgery. Botox® falls in the middle, being more involved than a simple ice pack or over-the-counter medication, but not as invasive as a surgical procedure.
While specialists do not recommend Botox® as a long-term treatment plan, the results can help relieve pain and reduce jaw locking, both of which are common symptoms that come from TMJ disorder and dysfunction. Ready to find out more?
How Botox® works for TMJ
When Botox® is used to treat TMJ symptoms, the process is relatively easy compared to other options. To start, the TMJ specialist will inject the Botox® into the temporalis, frontalis or masseter, all of which are common sites that can help appropriately disperse the Botox agents. A gentle massage may be given afterward, which can help spread the Botox out, thus reaching the pain points. The appointment typically takes less than 30 minutes and can be repeated up to three times over the course of three to four months. Depending on the severity of the pain associated with the TMJ disorder, the specialist may recommend further injections after the initial three. Botox® works to relieve TMJ pain by targeting the joints and muscles that have been affected. This usually includes the jawbone, oral cavity and temporomandibular joints themselves. Once it reaches these areas, the Botox agents work to relax and loosen up any tension that has built up due to the malfunction, thus resulting in less overall pain.
Botox is a neurotoxin that targets the nervous system and disrupts the nerve signaling processes that cause muscle contraction.
Results
The result of Botox® for TMJ pain will likely not last forever. Over the course of treatment, the TMJ specialist will take special note of how well the patient reacts to the injections. If the reaction is positive, then repeated injections may be done until the symptoms remedy. However, if Botox is not effective then the TMJ specialist may recommend a more extensive treatment plan, which may include a surgical procedure. Additionally, it is good to know that Botox® is not known to be harmful to the body, however, long-term use is not recommended for any reason, whether it be related to TMJ or cosmetic purposes.
Learn more about treating TMJ with Botox®
When considering Botox to treat TMJ disorder or dysfunction, it can be helpful to consult with a dental professional who specializes in TMJ treatment. Questions can be answered, and an evaluation can be done in order to determine the appropriate course of action, which may include Botox®. Reach out today to find out more or to get started with a consultation appointment. Do you have frequent headaches, earaches, tender jaw muscles or a dull, aching facial pain? Does your jaw lock or stray to one side when you open your mouth? These aches and pains may be related to the jaw joint, called the temporomandibular joint or "TMJ," and the muscles that work to move the joint. These painful conditions are often called "TMD" for temporomandibular disorders. As a TMJ dentist, we speak with patients that have visited medical providers in New York that have recommended solving the problem surgically. At Pleasanton Valley Dental, we invite you to schedule an appointment for an evaluation so that you can exhaust all options before considering escalating your treatment. Surgery is not something to be taken lightly and should only be performed as a last result. To further discuss our non-invasive solution, call 925-600-0065 to speak with one of our team members today.
The Botox Injection Process
Individuals commonly get Botox to target forehead lines, crow's feet, and frown lines around the mouth. During the procedure, the medical practitioner will choose several injection sites on the face to inject using a small needle. Injections take about 15 to 30 minutes to administer in one appointment. Some swelling, redness and bruising are normal after the appointment. Botox treatment requires little recovery, so most patients can return to their regular routine right away. The study above also found that the results of Botox are quick, with clinical effects appearing one to four days after injection. A few days after the injections, patients can see a smoother facial appearance, and any bruising or swelling should disappear. The results will last three to 12 months, depending on the type of treatment the patient received. Since this is a temporary treatment, Botox® starts to lose effect after four to six months, and wrinkles and fine lines will return. Scheduling top-up appointments at around four months keeps the face looking refreshed.
Depending on the patient's needs, Botox can help with either cosmetic or medical purposes.
Questions Answered on This Page
People Also Ask
The Recovery Period
The effects of Botox treatment can last up to 6 months, depending on the patient's case and maintenance. Although there is no recovery time for Botox treatments and patients may resume normal activities after the procedure, it is a good idea to understand safe practices in order to attain maximum results. Upon completion of Botox treatment, patients should refrain from rubbing or itching the injected area for at least 4 hours. They should not exercise or move vigorously for 24 hours and keep their head in an upright position for at least the first 4 hours. Individualized instructions will be given to each patient promptly after treatment.
"Upon completion of Botox treatment, patients should refrain from rubbing or itching the injected area for at least 4 hours."
Frequently Asked Questions
Q. What are the benefits of TMD treatment?
A. Besides offering noninvasive treatment options designed to alleviate symptoms, we also provide physical therapy and advanced techniques to increase patient comfort. The purpose of these treatments is to help patients enjoy a better quality of life:
Pain relief
More comfort throughout the day
Improved concentration
Increased happiness
Freedom to eat favorite foods
Q. Do disorders treated by a TMJ dentist require surgery?
A. Every patient is unique, and an in-depth analysis is required to determine the best treatment options available. In most cases, patients do not need corrective surgery to provide relief from symptoms. Noninvasive treatment options include prescription medication, physical therapy, mouth guards, orthodontics, and specialized injections. There is also a minimally invasive technique that involves using fluid to irrigate stuck joints and eliminate debris.
Q. How can TMJ dentist patients avoid grinding teeth?
A. According to Sleep.org, grinding usually occurs while people are sleeping. It can also happen subconsciously during the day, either due to stress or discomfort from misaligned teeth. One way to avoid this problem is to treat the underlying condition by learning techniques to relax and minimize stress. A mouthguard can also be useful for protecting the teeth from grinding while patients sleep.
Q. How long does TMJ dentist treatment take?
A. The time required to experience relief from TMJ pain varies depending on patients' lifestyle, what type of symptoms they experience, and what is causing the problem. For example, chronic TMJ pain caused by arthritis may require ongoing sessions for therapy and debris removal. In the case of muscle spasms, treatment may only last a few days or weeks.
Q. What symptoms indicated patients should visit a TMJ dentist?
A. The main indication that it is time to contact a TMJ dentist is having sharp or persistent pain in the jaw muscles. Some people also hear a distinctive click when opening or closing the mouth. Waking up with a stiff or stuck jaw is another sign that patients may have TMD. According to WebMD.com, people with a TMJ disorder may also notice ringing in the ears, toothaches, headaches, dizziness, neck aches, and hearing issues.
Quality Dental Services Can Transform Your Smile
By visiting us as soon as possible, our team can help get you the professional treatment you need. Instead of waiting around and allowing the symptoms to get worse, we can provide you with treatment options.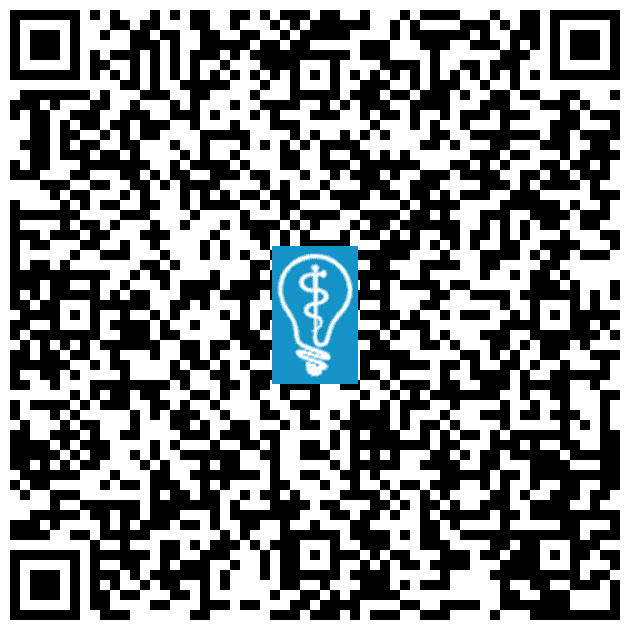 Scan here to view this page, TMJ Dentist, on mobile
Call Us Today
Are you having trouble opening and closing your mouth or experiencing headaches? If you think you may have a TMJ disorder, call us at
925-600-0065
to schedule an evaluation right away.
Helpful Related Links
About our business, license, and website security
Pleasanton Valley Dental was established in 2015.
We accept the following payment methods: American Express, Cash, Check, Discover, MasterCard, and Visa
We serve patients from the following counties: Alameda County
We serve patients from the following cities: Pleasanton, Dublin, San Ramon, Livermore, Fremont, and Castro Valley

CA (License #62589)

. View License Information and Specifics

National Provider Identifier Database

(1376984690). View NPI Registry Information

Norton Safe Web

. View Details

Trend Micro Site Safety Center

. View Details
Related Posts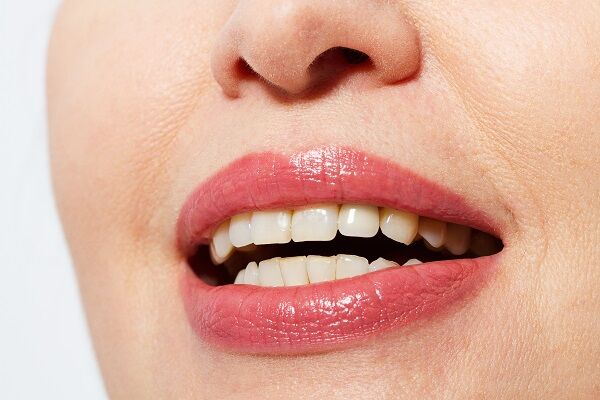 For years, Botox® has been a method to treat various health conditions and wellness issues. People have looked to this treatment to smooth wrinkles and other blemishes of the face. This drug is a toxin made from a specific bacterium, and it has many other uses today. You may even find that it is useful…
Explore additional topics covered on our website:
Call Us Today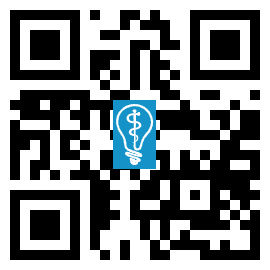 Scan here to call Pleasanton Valley Dental on mobile